HVAC Installation and Service You Can Trust for Your Home and Business
At E.F. Laudenslager, Inc., we've been serving the comfort needs of the Greater Lehigh Valley since 1894. Our goal today, as it was more than 125 years ago and has been every single day since, is to install quality products that increase our clients' comfort levels while reducing your energy expense. Our experienced, highly trained personnel install all types of heating and air conditioning equipment, as well as geothermal systems, generators, and hearth products. After more than a century in business, we have the knowledge and experience to handle even the most challenging jobs. The State of Pennsylvania recognized us for more than 100 years of continuous family business operation, and we continue to operate based on the same values of quality workmanship and customer service.
Our offerings include:
Central air conditioning and heating
Ductless air conditioning and heat pump systems
Gas furnaces, boilers, and water heaters
Tankless water heaters
Geothermal systems
Stand by generators
Gas stoves, fireplace inserts, log sets, and space heaters
Supplemental heating options
Fireplaces, stoves, and log sets are an excellent way to supplement your main heating system and make your home feel warm and cozy. These supplemental, or zone, heating options add comfort and value to your home while assisting your main heat source on really cold days.
If you are looking for a way to help heat areas of your home during a power outage, gas heaters, fireplaces, logs, and stoves do not require electricity to operate. This means they can run safely during a power outage.
Wall furnaces such as Empire or Rinnai do need electricity in order to function.
Service you can count on
When you contact us for assistance, you can trust that any repairs will be completed thoroughly and correctly by one of our qualified technicians.
For your benefit, we charge by the job, not by the hour. Our technicians tell you what needs to be fixed and the cost before the repair is performed, so that you know exactly what needs to be fixed and can make an informed decision – and avoid any surprise expenses when the job is complete. We have a one-
year service warranty on all of our work, so you can be sure we'll get the job done right the first time.
Experienced technicians
At E.F. Laudenslager, Inc., we know that our good name only gets us in the door. That's why we ensure that every job we take on – regardless of how large or small it is – is done right. We take pride in our work, and our staff of highly qualified technicians share our family's tradition and commitment to honesty and great service – the same principles that have kept us in business since 1894. In addition to the knowledge and experience they gain on the job; our technicians attend frequent training meetings and are often sent to manufacturer school to ensure they stay ahead of the learning curve on new and old equipment.
Air Scrubber
American Standard
Ameristar
Aprilaire
Bradford White
Ecobee
Empire
Honeywell
Kohler
Mitsubishi Electric
Napoleon
Nest
Rinnai
Water Furnace
White Mountain Hearth
Emergency Service
Sometimes emergencies happen during regular business hours. More often, they occur at night or on weekends – even on holidays. That's why we are available for our customers 24 hours a day, seven days a week, 365 days a year. If something goes wrong with any of your home or business's heating, cooling, or ventilation systems – or anything plumbing or electrical related – call our main line at 610-395-1582. Your call will be forwarded to the technician available to help you during our off-hours.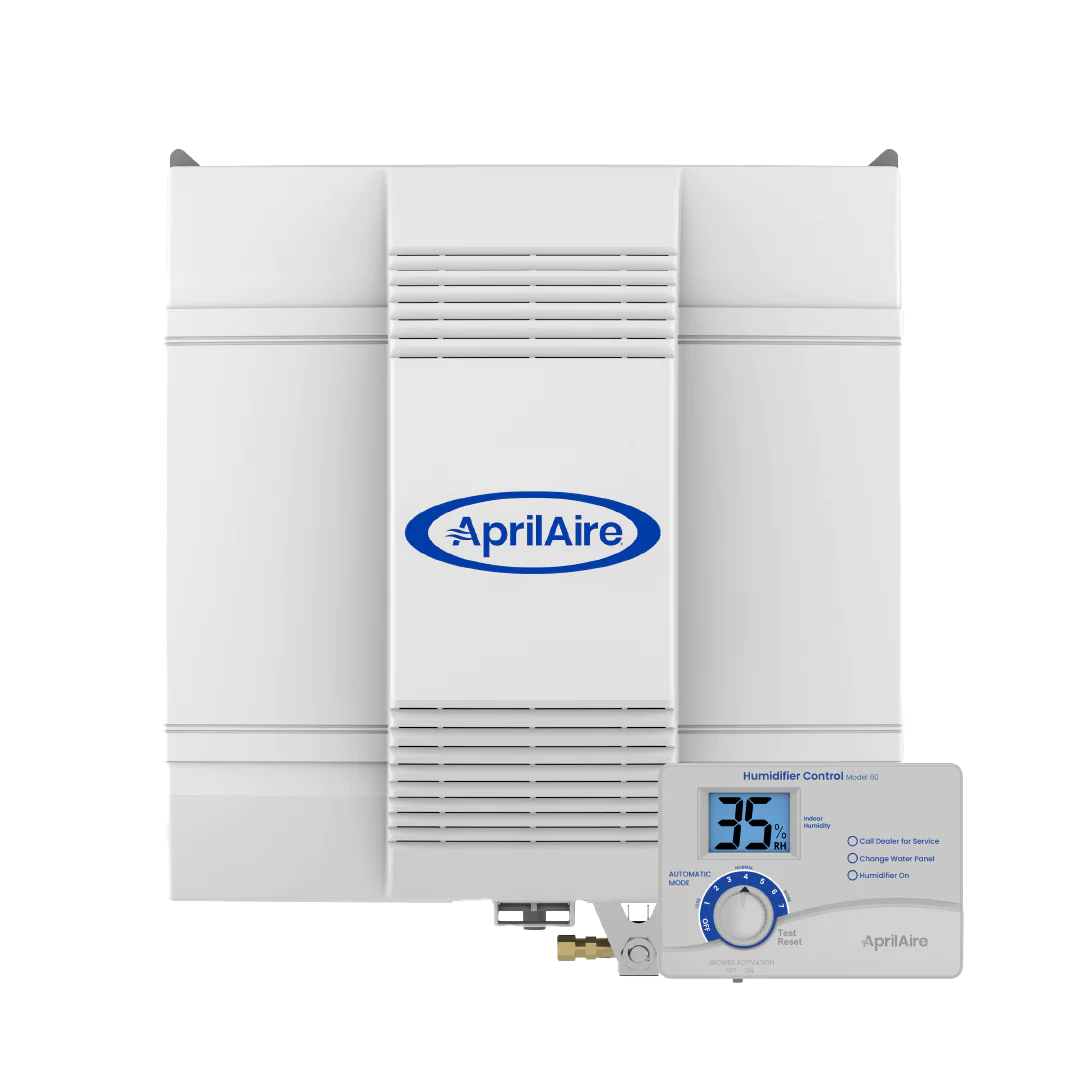 Humidifiers
Dry skin. Static electricity. Health issues. Even cracks in your paint and furniture. When the air in your home or business is too dry, it can cause a range of problems and cause or exacerbate health issues and physical discomfort. Of course, too much humidity can also be a problem, as it can lead to mold which can also potentially harm your home and your health.
Maintaining a proper level of humidity in your home or business can prevent these issues. You can balance your home or business's humidity level by adding a humidifier to your heating system. This is a simple and cost-effective way to ensure there is the right amount of moisture in the air.
We can install a low-maintenance, whole-home humidifier system that monitors your home's relative humidity levels to correctly deliver the perfect amount of moisture throughout your home.
We are proud to install Aprilaire and Honeywell air cleaners and humidifiers.
Air Purification
You spend a lot of time in your home – and so do your loved ones. It is crucial that the air in your home or business be clean and free of airborne contaminants. An air purification system can ensure this is the case.
At E.F. Laudenslager, Inc., we recommend the Air Scrubber by Aerus. Installed directly into residential or commercial HVAC systems, the Air Scrubber by Aerus removes surface and airborne contaminants including volatile organic contaminants (VOCs), odors, dust, pet dander, and other allergens.
The system uses Aurus' proprietary ActivePure® Technology and has been tested in independent labs and proven effective on bacteria, viruses, mold, and fungi on surfaces and in the air. Visit airscrubberbyaerus.com to learn more.
Air Conditioning
On hot, sweltering days and nights, a window air conditioner can feel like one of the best inventions ever. And, while it is high on the list, there is actually an even better solution: central air conditioning. Regardless of the age of your home, central air conditioning can be a more efficient and economical way to cool your house than window air conditioners, window fans, or floor fans.
At E.F. Laudenslager, Inc., we offer full systems, split/wall-hung systems, and package units that will work in any building. Our knowledgeable technicians can recommend the best system for your home or business. We install Mitsubishi Electric and American Standard air conditioners, and as with every job we do, we get the work done right and completed on time.
We understand that the initial expense of switching to central air conditioning may seem daunting, so we have financing options available. We can also provide you with information about tax credits that may have you looking forward to the next heat wave – rather than dreading it.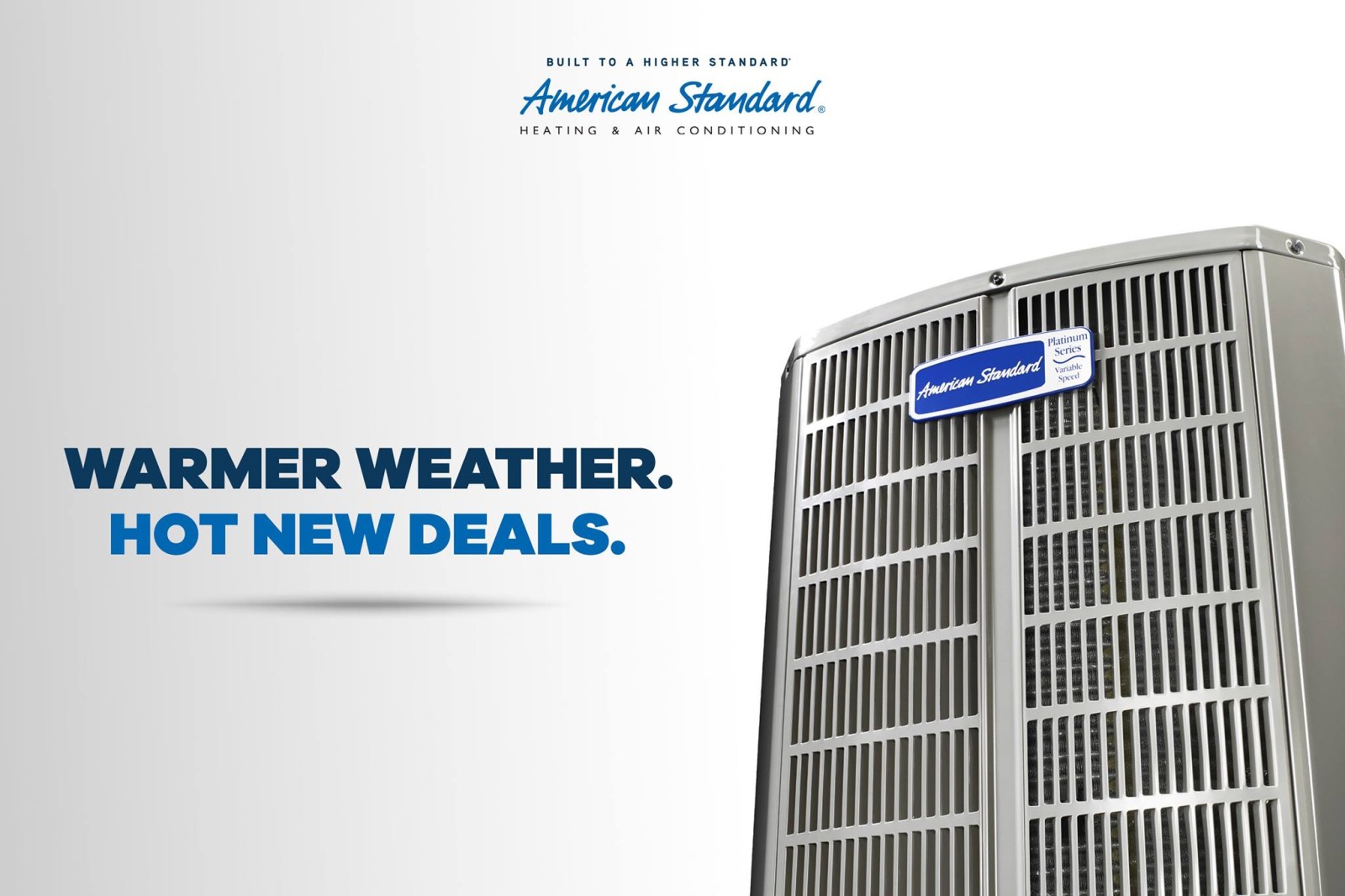 Boilers and Furnaces
Just like most household appliances, boilers and furnaces require annual inspections and maintenance. In fact, manufacturers recommend these tune-ups – and that they be performed by qualified technicians like those at E.F. Laudenslager, Inc. This is especially true of boilers and furnaces that are older, as typical wear and tear can slow down the system, causing it to overwork, underperform, and/or break down.
Our experienced technicians can inspect your boiler or furnace and perform any necessary repairs to keep it running smoothly and efficiently. And, when the time comes to replace your boiler or furnace, we can recommend and install the best energy- and cost-efficient system for your home or business. We install Rinnai and American Standard Furnaces.
We handle boiler and furnace:
Regular maintenance
Repairs
Whole system replacement (installation)
Contact us today to schedule an inspection and tune-up of your boiler or furnace.
Do you have a boiler or furnace?
The first step to keeping your boiler or furnace running as efficiently as possible is understanding which one you are dealing with. While the two systems are similar, there are some key differences between boiler and furnace:
Boiler. A boiler provides a self-contained source of heat and a heat exchanger. It heats water and the hot water produced – or the associated steam – is then carried through the pipes for heat distribution throughout your home or business.
Furnace.

Like a boiler, a furnace provides a self-contained source of heat and a heat exchanger. However, a furnace also contains a burner and fan assembly. Rather than heating water, a furnace heats air inside the chamber using a fuel source. The blower assembly then moves the air across the exchanger and into your home or business's ductwork.
Generators: Power your home, even when the power is out.
When the power goes out most people's first question is: "When will it be back on again?" Depending on the reason – a storm, a problem with a transformer, maintenance, etc. – the answer could be minutes, hours, or even days. More than merely an inconvenience, a power outage can leave your house too cold in the winter or too hot in the summer, and leave the hundreds of dollars' worth of food in your refrigerator and freezer rotting. If the power goes out at your business location, you may be unable to open and operate your business – resulting in a substantial loss of money. The answer? A generator to power your home or business until the electricity is restored.
Rather than waiting until the next storm hits, make the decision today to prepare your home or business to stay powered up during the next outage. At E.F. Laudenslager, Inc., we offer complete, start-to-finish installation and service of our generators for years to come. We can also supply the propane for all of our generators, from 8.5 up to 100kW.
We typically recommend Kohler Generators to our customers. Known for being reliable and having an average life expectancy of 25 to 40 years under normal circumstances and when properly maintained, Kohler Generators:
Offer commercial-grade quality and durability in a residential unit.
Can run computers and other electronics due to precise digital control
Produce less noise than a typical central air unit
Are able to run up to 4-ton A/C on a 12-kW unit
Include a 5-year warranty
Heat Pumps: An affordable, energy-efficient option to heat and cool your home.
Heat pumps are an efficient, economical, and environmentally friendly option for heating and cooling your home. They use electricity to move heat from the outdoors into your home during the cold or cooler months, and to move heat from your home into the outdoors during hot or warmer months. By transferring heat instead of generating it, heat pumps are an energy-efficient way to maintain comfortable temperatures in your home.
At E.F. Laudenslager, Inc., we offer both standard and ground-source systems. We install American Standard and Mitsubishi heat pumps. Our knowledgeable technicians can help you decide on the option that is the best fit for your needs. We can also add an oil or gas backup system to your home for cold nights. We offer custom design and build services for radiant heating. So, whether you want several rooms or your entire house to have the most comfortable and efficient heat available, we can help.
Water Heaters: Hot water when you need it.
A relaxing shower or bath. Clean dishes. Clean clothes. What do these things have in common? Hot water – and, more specifically, your water heater. The water heater provides hot water to your shower and faucets, and for your dishwasher and washing machine. That makes your water heater one of the most important appliances in your home.
But what happens when your water heater fails? More than just an inconvenience, a failing water heater can cause water damage and drive up your utility bills. Keep an eye out for these key signs that your water heater is failing:
Water leaking on the floor – typically in the basement
Shower water taking longer than usual to heat up
Unusually high utility bills
If you've observed any of these signs, your water heater likely needs to be repaired or replaced. Our experienced HVAC technicians can inspect your water heater to determine the problem and advise you if it can be repaired or if it should be replaced.
New water heaters are energy efficient and economical, and we recommend Bradford White water heaters and Rinnai tankless water heaters as our top picks for energy savings.
At E.F. Laudenslager, Inc., we offer a variety of methods to fulfill your hot water needs, so you don't have to worry about running out of hot water.
Accessories
Ensuring that your home or business is outfitted with up-to-date, energy-efficient heating and cooling systems often requires certain accessories. However, the cost of these add-ons can quickly add up. At E.F. Laudenslager, Inc., we have the knowledge and experience necessary to advise you regarding the best – and best for your budget – accessories you need. Whether you are in need of basic accessories or are interested in exploring high-tech options designed to make your heating and cooling systems operate more efficiently, we can help. And, once you've selected the accessories you want for your home or business, our experienced technicians can set up or install them.
Our available accessories include:
Humidifiers/air cleaners
Smart home comfort controls
Extended warranties
Protect your investment with an extended warranty.
It seems like "back in the old days," products were made to last. That is not always the case now. While we stand behind the work we do, we cannot always guarantee that a product you've purchased will continue to work without any issues after the manufacturer's warranty expires. That's why we offer extended warranties on certain products. Our extended warranties are service contracts that help protect you against unexpected repair costs. Depending on the specific product and extended warranty, this may include parts and labor.
Click here to learn about special financing options.
Contact E.F. Laudenslager, Inc. today for your HVAC installation and service needs.
Whether the HVAC system in your home or business is in need of regular maintenance, emergency repairs, or full replacement, E.F. Laudenslager, Inc. can help. Our technicians have extensive experience installing and repairing all types of heating, ventilation, and cooling systems, and are prepared to handle any job – big or small. We have served generations of families and business owners throughout the Greater Lehigh Valley region for more than 100 years, and we look forward to welcoming new customers and serving our loyal customers for years to come. Call us today at 610-395-1582 or complete our contact form to schedule a consultation or service call.