Plumbing Services from the Company You Trust
When E.F. Laudenslager, Inc. was originally founded back in 1894, plumbing was one of the main services we offered. But our services – like our company name – evolved over time and we stopped offering plumbing services in the 1960s. For decades, clients would ask us to do their plumbing work, and in 2019 we finally returned to our roots by once again offering plumbing services.
Now, our Licensed Master Plumber is available to handle all of your plumbing needs, such as:
Water heater installation and maintenance
Faucet repair and replacement
Leaking water and drain line repairs
Drain cleaning
Sewage and sump pumps
Water treatment
Well pumps and tanks repairs and replacement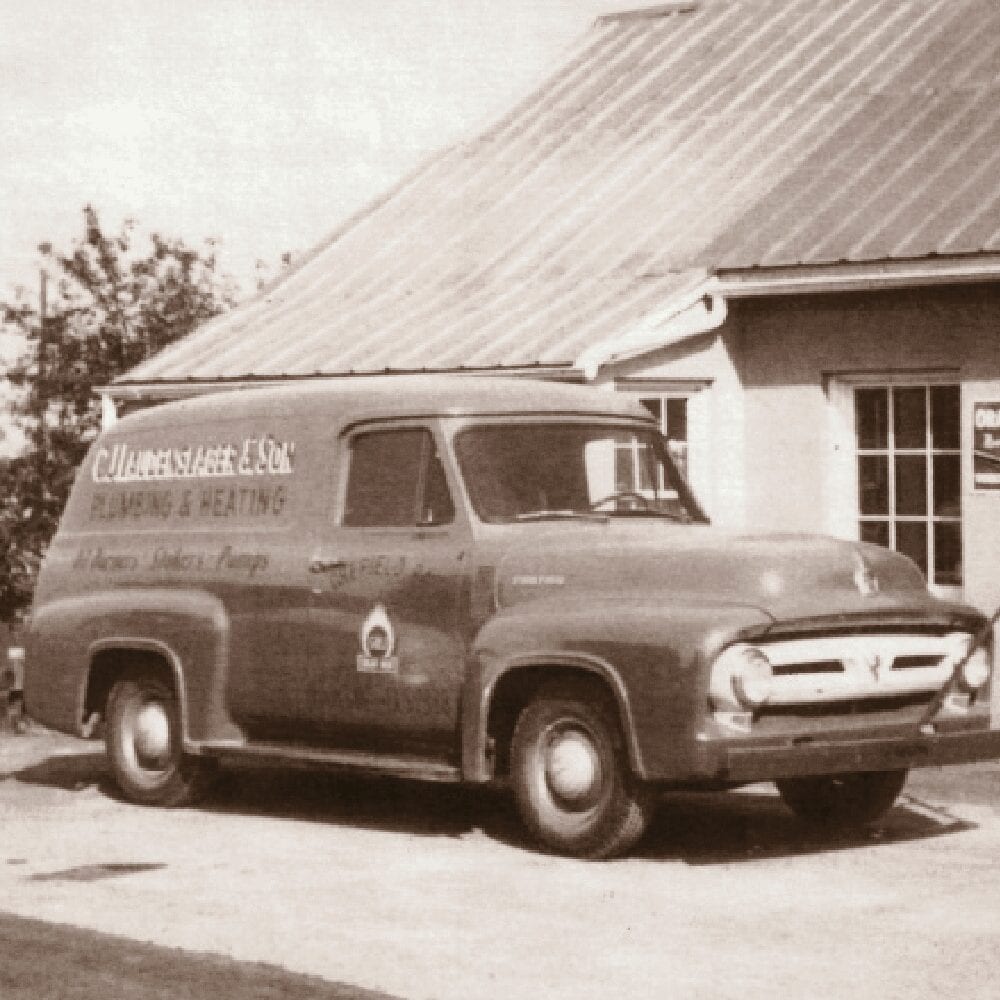 Quality service and a quick response.
You can expect the same high-quality workmanship and affordability as with all of our services. Our experienced staff can answer your plumbing-related questions and advise you regarding your plumbing needs.
We are highly responsive and always get back to you as soon as possible, particularly in urgent or emergency situations – because those do happen. And, when they do, it always seems to be at the worst possible time.
We handle your plumbing maintenance and repairs promptly, before little problems – or potential problems – have a chance to become big problems. We understand the kind of damage water can do. Even in a short amount of time, what may seem like a minor leak can cause extensive damage that requires costly repairs to more than just your pipes and plumbing fixtures – depending on the situation, your drywall, insulation, and flooring can also be ruined. And, even when the damage is minor, a leaking pipe can still cost you by running up your water bill. Trusting E.F. Laudenslager, Inc. means your plumbing work is done right, right from the start, and that when you call us about a problem, we respond right away.
Contact E.F. Laudenslager, Inc. today for your propane needs.
When it comes to plumbing work, it pays to trust a professional. Our Licensed Master Plumber has the knowledge and experience to ensure the work gets done right the first time. We have served generations of families and business owners throughout the Greater Lehigh Valley region for more than 100 years, and we bring the same level of quality workmanship to our plumbing services as we do to every other service we provide. We look forward to welcoming new customers and serving our loyal customers for years to come. Call us today at 610-395-1582 or complete our contact form to schedule a consultation or service call.